Welcome to the GeniePoint Network
Powered by EQUANS, (ENGIE's new services business), the GeniePoint Network is one of the largest networks of rapid chargers in the UK. Conveniently situated, you'll find GeniePoint chargers at public car parks, supermarkets, fuel forecourts and major arterial roads across the country.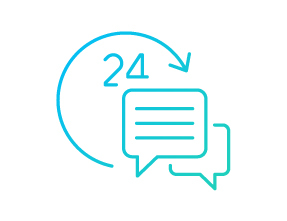 Whether you're new to electric vehicles or an experienced EV driver, our specialist UK customer service team are available 24/7 to provide you with help, support and advice.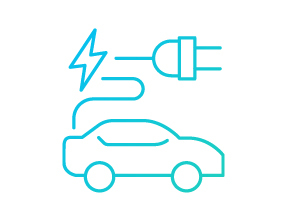 We have one of the largest networks of rapid chargers in the UK. And with 99% network uptime our chargers are ready and waiting to get you back on your journey, hassle free.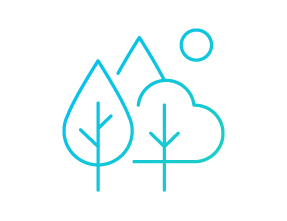 The electricity supplied by ENGIE, through the GeniePoint Network, comes from sustainable sources in the UK such as wind and solar. We are actively investing in increasing the supply of sustainable energy to meet long term needs.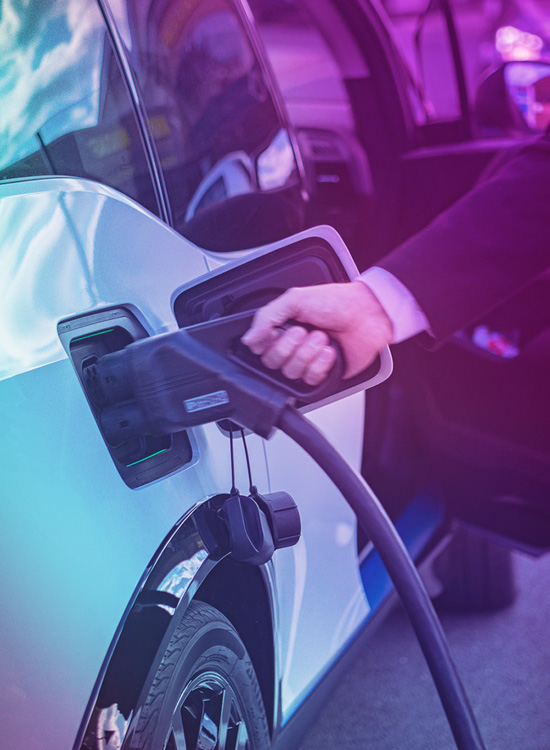 We're powered by ENGIE
ENGIE is the world's leading independent power producer and the second largest provider of electric mobility charging systems. Operating in over 70 countries, ENGIE is dedicated to helping people and businesses make the transition to a zero carbon future.
GeniePoint joined the ENGIE family in 2019 and since then we've been working together to achieve our joined-up electric vehicle charging and sustainability ambitions. The GeniePoint Network is supported by ENGIE's expertise and knowledge to provide a service that is trustworthy and reliable.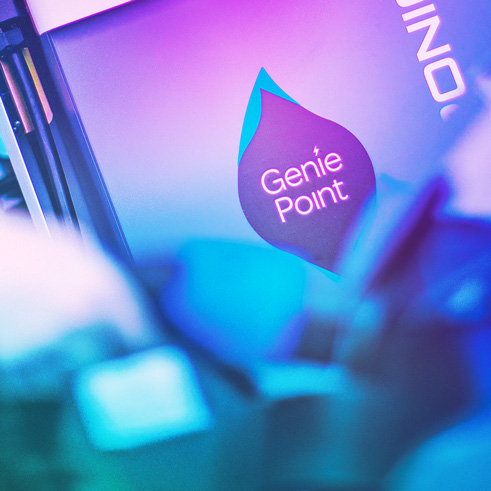 Our mission is to lead the transition to low carbon transport
Put simply, our mission is to make it easy for everyone to make the switch to driving an electric vehicle. 
For those who have never charged an electric vehicle it may seem complicated and confusing. We want to break through these myths simply by providing a service that works for you.
 
Where does our energy come from?
The GeniePoint network uses energy provided by ENGIE to power our chargers - and your vehicle. ENGIE is actively involved in investing in a wide range of renewable energy sources, with a total of 2.2GW of generation capacity in the UK.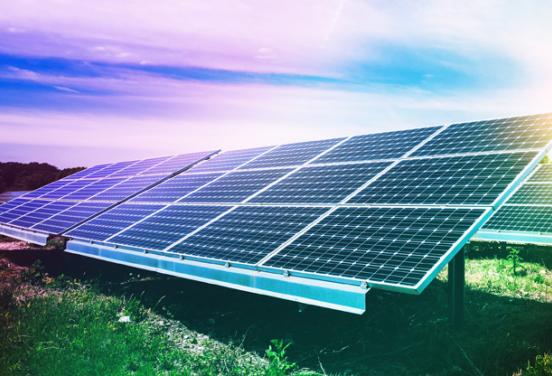 Solar Energy
ENGIE are actively involved in UK solar energy generation; we also work with our partners to support the growth of solar power through energy purchasing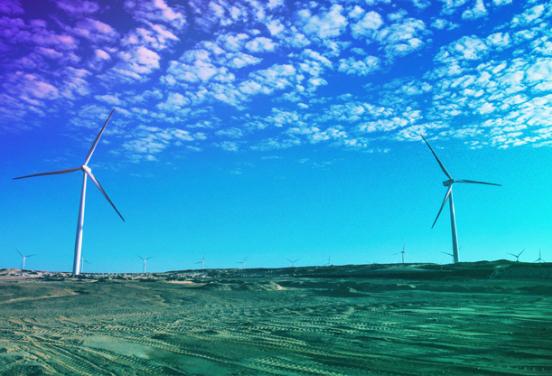 Wind Energy
ENGIE is actively investing in UK wind power; this includes a stake in the 950MW, 100 turbine Moray East offshore windfarm which is due to launch in 2022.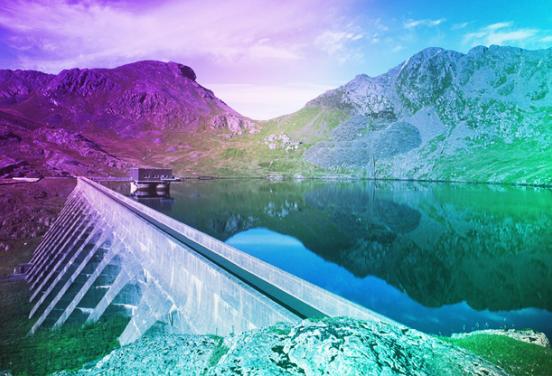 Hydro Power
ENGIE operates pump storage facilities to help support the increased use of renewable electricity. These facilities act like giant batteries, storing energy that can then be used to create electricity when it's most needed. 
 
Explore Electric Mountain
ENGIE operates Dinorwig Power Station, otherwise known as Electric Mountain. Dinorwig power station is the fastest power generation facility in the UK and is a critical asset in helping to balance the electricity grid and enable the switch to renewable power.
It operates like a giant battery to store energy, that can then be released to create electricity exactly when it's needed. Watch the video to find out more about how it works.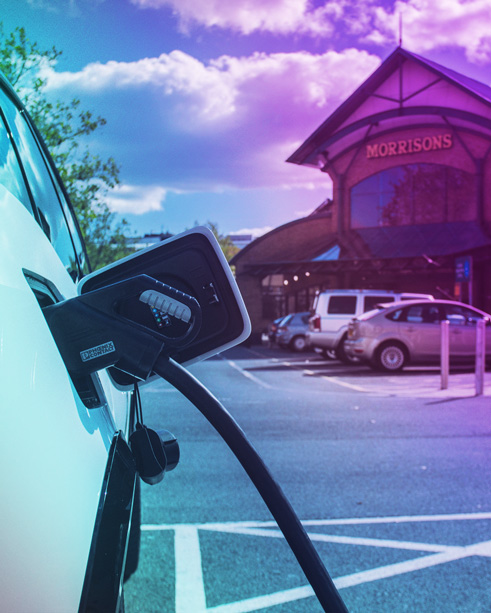 Charging made easy, anywhere
You will find our GeniePoint chargers at handy locations across the UK. And with more chargers being added every week there will always be a GeniePoint on hand when you need a boost.
You can find GeniePoint network electric vehicle chargers at filling stations, supermarkets, roadside, and at many large retailers - as well as in workplaces, public carparks and hospitals.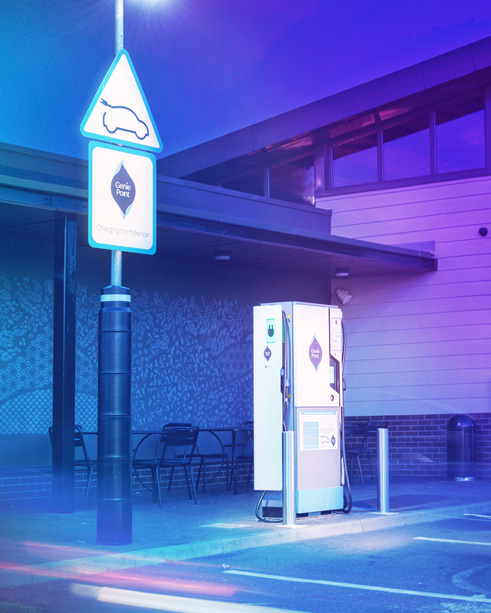 Electric vehicle charging for your business
Many businesses and local authorities are taking leaps and bounds to make themselves more sustainable, reduce pollution and improve air quality. We want to be with you on that journey. We already work with local authority and business customers across the UK.
Find out how we can help you, whether it's to roll-out an electric vehicle charging network or support a wider plan towards becoming a zero carbon organisation.
The GeniePoint Platform also manages and operates other charging networks across the UK.  To make your driving experience as easy as possible, these are completely interoperable with the GeniePoint Network. 
GeniePoint white-label networks include the Revive charging network in the West of England, and the Dragon Charging Network covering Wales. 
Drivers already registered on the GeniePoint Network can use any of our partner networks without re-registering. 
We'll be updating our drivers as more partner networks come on line.