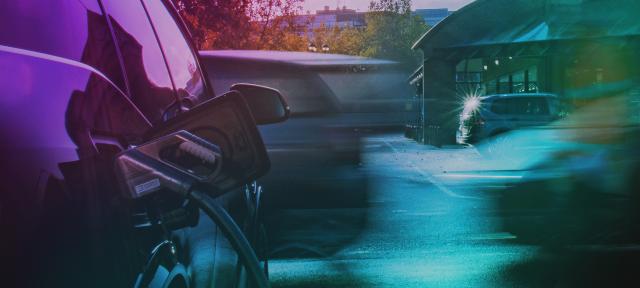 Introduction
EQUANS EV Solutions Limited ("EQUANS EV Solutions", "we", "our", "us") operates this website ("Website") and mobile app ("Mobile App"). Hence, EQUANS EV Solutions processes the personal data of its customers and potential customers (herein after jointly referred to as "customers") and adheres to the applicable regulations pertaining to personal data protection.
EQUANS EV Solutions operates its Website, Mobile App and services as a Data Controller for customers utilising its electric vehicle ("EV") services. We process personal data based on contract and consent.  It is important to us that you feel confident that your personal information is safe and being looked after. We appreciate the trust you place in us and in return we respect our customers' privacy and are committed to protecting your personal information.
This policy sets out our commitment to the protection of your privacy and personal data in relation to the services we provide.
Purpose of data processing
Our EV services, Website and Mobile App are provided in order to facilitate the provision of various services including:
providing you and/or your company with access to EV charging services;

providing you and/or your company with a map of our current UK EV charging network;

providing you and/or your company with facts, figures, service updates and industry news;

helping you keep abreast of changes and developments to our services;

providing our contact details and an enquiry form for you and/or your company to communicate with us directly.
For customers with a GeniePoint account it is necessary to hold limited personal data on users of our Services in order to:
create, operate and maintain your account, if applicable;

allow users to make full use of our services features;

provide you and/or your company with support and respond to your enquiries and requests for assistance;

manage and improve our services and aid in the detection, prevention and resolution of any technical issues.
When using the Guest Access Process or the Contactless Payment Process for a single charging session only, it is necessary to hold limited personal data on users of our services in order to:
enable users to conduct a single charging session;

enable payment for the charging session;

issue an email receipt, if required;

respond to any user queries, if any requests are made.
Data categories
When you use our Website or Mobile App, or get in touch with us, we collect personal data in order to provide you with our Services. We only collect data that is necessary for its intended purposes. Several categories of data are collected to open a GeniePoint account, in particular:
Personal details (name, telephone number, home address and email address);

Vehicle details (vehicle registration);

Mandatory information is marked with an asterisk in forms.

Your current location is collected when you use our Start a Charge or Map features, but not stored.
Guest Access to the GeniePoint network
If you are using the GeniePoint network for a single charging transaction only through our Guest Access, the categories of data collected for Guest Access are:
your email address to enable delivery of the Charging Session receipt;

your payment card details to pay for the Charging Session and any other requirements as set out on our Website and Mobile App.
Contactless Payment access to the GeniePoint network
If you are using the GeniePoint network for a single charging transaction only through our Contactless Payment Process, the categories of data collected for Contactless Payment are:
your payment card details to pay for the Charging Session;

if you choose to request a charging session receipt, you will need to provide through Our Website or Mobile App, information that will help us to identify your charging session and issue a receipt including date and time of charging session, charger ID, last 4 digits of payment card and your email address.
Recipients of the data
Only authorised recipients receive and have access to personal data, in compliance with current regulations. These will be:
our employees involved in the provision of our services (who are based in the UK);

our legal representatives or other concerned parties in circumstances where we reasonably believe that disclosing personal data is necessary to help identify, contact or bring legal action against anyone damaging, injuring or interfering with our rights or property, users or anyone else who could be harmed by such activities;

relevant government, regulatory or public authorities (including the police);

our approved sub-processors including charging / billing, web analytics (where applicable) and cloud service providers; where we are required by law to disclose information.
Data retention time
For customers with a GeniePoint account, we keep your personal data for the term of your contract with us and ensure it's been deleted from our systems within seven years of you providing us notice to terminate your account. If your account remains inactive for a period of five consecutive years, we will assume you have provided us notice to terminate your account with us.
If you use Guest Access, your email address will be retained for 24 hours to enable customer service enquiries. 
Storage and transfer of data
EQUANS EV Solutions is based in the UK and personal data will only be stored and processed by us in the UK. We may however use sub-processors which process personal data outside of the UK, for example where we use website, app or call analytics tools, and these will be located either in the EEA or the USA. Any transfer to the USA will be done under the EU-US Privacy Shield or using other safeguards that have been approved by the relevant regulatory body.
Your rights to your data
You have certain legal rights in relation to the personal data that we hold including in relation to accessing, querying, amending, deleting, limiting or transferring it. Please contact us using the details given below in order to exercise these rights.
If you have agreed, we and/or selected third parties may use your personal data to provide you with details about offers, promotions, products or services which we believe may be of interest to you relating to electric vehicles and/or energy efficiency. This may include other members of the EQUANS Group or UK/EEA based companies offering services relating to electric vehicles and/or energy efficiency. If you change your mind about this at any time, please let us know by getting in touch with our Customer Care Team on 020 3598 4087 or by emailing geniesupport@equans.com
For queries related to personal data please use the following details:
Attention: Head of Privacy and Data Protection
Email: privacy.uk@equans.com
Address: EQUANS EV, Level 19, 25 Canada Square, London E14 5LQ
If you are not satisfied with the response which you receive, you may contact the Information Commissioner's Office to make a complaint.
Cookies
When visiting the Website, a cookie may be installed on your browser. Cookies are small text files that are stored on your machine primarily to ensure that the Website can manage our users' session correctly ("necessary cookies"). You can also allow us to place "analytical cookies" on your browser. These are cookies which improve your user experience through services such as autocomplete functions or provide Website analytics. We may also request your permission to install marketing cookies.
You can approve the analytical or marketing cookies by pressing the 'Accept' button, or if you'd prefer to use our Website without accepting these cookies although it may impact your experience and mean you may miss out on some offers. You can disable these cookies through your browser settings.
Cookies are kept for a maximum period of 12 months and then deleted.
Updates
EQUANS EV Solutions may update this Personal Data and Cookies Policy at any time. Consequently, the user is invited to regularly consult the Personal Data and Cookies Policy that is currently being applied by visiting the Website or Mobile App.