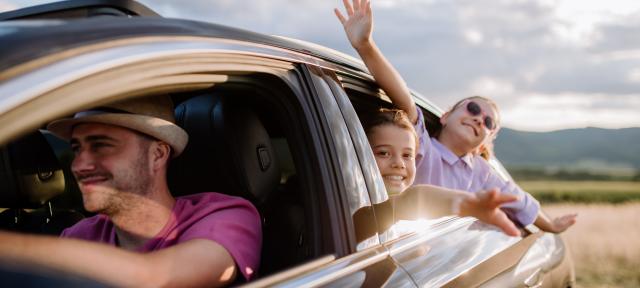 From the 1st to the 15th of September, Zapmap, the UK's leading charge point mapping service, and Equans, the company that owns and runs the GeniePoint network, one of the largest public EV charging networks in the UK, are offering discounted charging rates for EV drivers. On average, drivers could save around £3 per charge session.
The joint, two-week promotion celebrates the launch of GeniePoint's innovative pricing tariff, GenieFlex, on Zap-Pay and is an exclusive offer for Zap-Pay users when charging on the GeniePoint network. GenieFlex provides customers with access to lower charging rates at times when charge points are less likely to be in use. The times are classified as peak – between 08:00 and 19:59 – and off peak: between 20:00 and 07:59.
The current GenieFlex price tariff is 75p per kWh for off-peak charging, and 79p per kWh at peak times. This exclusive offer of a 10p per kWh reduction will see Zap-Pay users benefit from a charging tariff of 65p per kWh during off-peak times, and 69p per kWh during peak times.
Indeed, GenieFlex was introduced as a way to give customers access to lower charging rates during off-peak hours. It also supports drivers who don't have access to home charging, by providing the opportunity to charge on public rapid chargers at a value rate and benefit from varied pricing.
Dee Humphries, Director at Equans EV Solutions, said: "At GeniePoint, we're committed to making EV charging as accessible and convenient as possible, which is why we're really pleased to be launching this offer with Zapmap to provide EV drivers who use Zap-Pay an exclusive charging discount. The offer has also been launched to celebrate World EV Day, as a way to thank those who have made the transition to EV – supporting a sustainable future.
"We introduced our GenieFlex tariff across all chargers on our public network to offer greater choice and flexibility for our customers, as well as to give drivers the opportunity to access lower rates. We hope that EV drivers across the UK will benefit from our innovative pricing approach and the exclusive discount with Zapmap."
Matt Lloyd, CPO Manager at Zapmap, said: "Zap-Pay is a really simple way to pay for charging across networks from within the Zapmap app. I'm therefore very pleased to be able to offer such a great discount on charging rates when using Zap-Pay on the GeniePoint network up and down the country.
"We know costs are front of mind for many drivers, whether they're undertaking longer journeys or simply topping up at their destination. So it's great to see Zap-Pay amplifying the benefits of the GenieFlex price tariff, and supporting EV drivers who don't have access to a home charger.
"For any new electric car drivers not familiar with Zap-Pay, simply open the 'Payment' filter in Zapmap and select 'Zap-Pay' to see the charging locations of all ten payment partners."
Zapmap has been championing the shift to electric vehicles since 2014, when it was founded with a mission to make EV charging simple, wherever you go. Today, hundreds of thousands of electric car drivers use the app, which helps EV drivers search for available charge points, plan longer journeys, pay for charging, and share updates with other users. Zapmap currently has around 650,000 registered users and over 95% of the UK's public points on its network, more than 70% of which show live availability data.
The nationwide GeniePoint network, owned and operated by Equans, spans from Dundee to Falmouth and includes 800 electric vehicle chargers in total, more than 500 of which are rapids. Each charger is powered by 100% renewable energy, offering an accessible and sustainable way to charge.
 To benefit from this offer, download the Zapmap app and use Zap-Pay to pay for your charge session. The discount will be automatically applied via Zap-Pay when you charge. Find more information about Zap-Pay here.
*To charge a VW ID.3 with a 45kWh battery, you are likely to add 27kWh if you are charging between the recommended 20%-80% capacity. If charging during peak hours, you would typically pay 79p per kWh on the standard GenieFlex tariff, with a total charge cost of £21.33. However, with this offer, you will pay just 69p per kWh, with a total charge cost of £18.63.