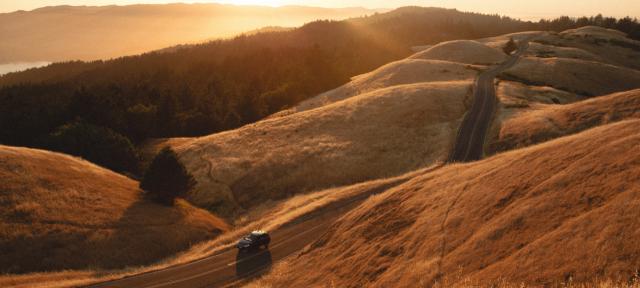 In the driver's seat
With Lucy Parsons, Project Delivery Manager, GeniePoint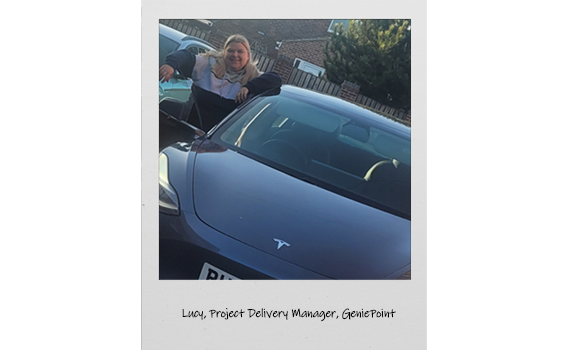 We spend a lot of time talking to drivers about what they love most about having an EV, so we wanted to create a place to share these stories, and help spread the word about how great EVs truly are!
If you're at the start of your EV journey, we know some things can feel a little bit complicated. Which is why within this series, we'll debunk some of the common myths about EVs too.
For our first blog post, we spoke to Lucy Parsons, a Project Delivery Manager here at GeniePoint.
What EV do you drive and how long have you had it?
I drive a Tesla model 3 SR+. I have had it for 3 months.
Were there any pre-conceptions you had before you bought your EV, and how do you feel about that now?
I thought I drove too many miles to get an EV due to their range, but that hasn't been an issue for me. I was concerned that I'd have to stop and charge all the time, but I now fit charging into by day-to-day plans and it doesn't bother me at all. In fact, I often use stopping for a charge as a chance to chill out and grab a coffee!
What's your favourite thing about driving an EV?
They are so fun to drive and knowing you are having a positive impact on the environment is a good feeling.
What's your most important EV etiquette tip?
Moving on when you have enough charge to carry out your trip. It's only fair!
What do you typically do whilst charging, when you charge on the go?
If I am out and about working, I just do my job, whether that's a Teams meeting, or working on my laptop. I often find sitting in my car without distractions helps me to focus!
If I am out with the family, this usually means a coffee and a sweet treat. Sometimes we'll get competitive and play one of Tesla's games, but that doesn't always end well…
What's the most productive thing you've done whilst waiting for a charge?
Either shopping or working. Sometimes I think people have the idea that you just have to sit there whilst charging and stare out the window, but that just isn't the case.
Interested in being in the driver's seat next? Get in touch with us on Twitter @GeniePointEV to share your story!