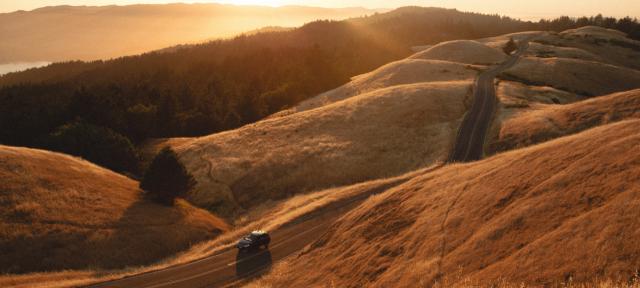 In the driver's seat
With Nick Warner, GeniePoint customer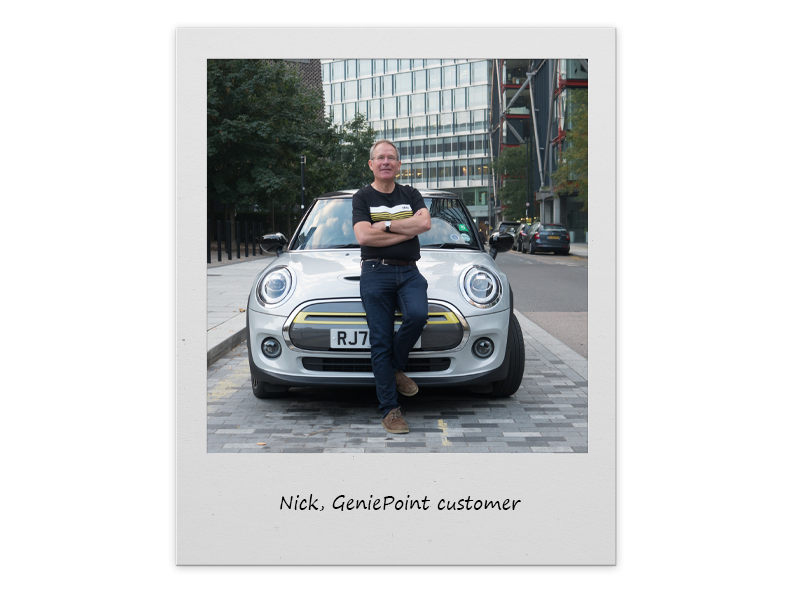 Welcome the second post in our new series! We spend a lot of time talking to drivers about what they love most about having an EV, so we wanted to create a place to share these stories, and help spread the word about how great EVs truly are.
We reached out to our customers on social media to see whether anyone would like to feature in our next blog and the response was fantastic - thanks to everyone who decided to share their story.
For this post, we spoke to Nick Warner. Nick lives in Windsor and is currently doing volunteer conservation work before he rejoins British Airways as Cabin Crew in June.
What EV do you drive and how long have you had it?
I have had a silver white Mini Electric Level 2 since January 2021.
Were there any pre-conceptions you had before you bought your EV, and how do you feel about that now?
For some reason, I had the pre-conception that an EV would be slow and no fun to drive - perhaps based on milk floats. How wrong I was! I bought the Mini for the fun factor, its go-kart handling and performance. It's the best car I have ever owned.
What's your favourite thing about driving an EV?
 I love the instant torque and acceleration above all else, but also enjoy the green credentials, the serenity and low running costs.
What's your most important EV etiquette tip?
Be considerate and friendly to your fellow EV adopters and everything else will fall into place after that.
What do you typically do whilst charging, when you charge on the go?
Whilst on the road, charging is generally so quick I only have time to use the facilities, have a coffee and maybe a chat to another EV owner. It's normally quite sociable.
What's the most productive thing you've done whilst waiting for a charge?
I'm not sure I've ever had to wait that long, but if I do, I'm always keen to engage with others and share experiences and tips or maybe do some reading.
Interested in being in the driver's seat next? Get in touch with us on Twitter @GeniePointEV to share your story!