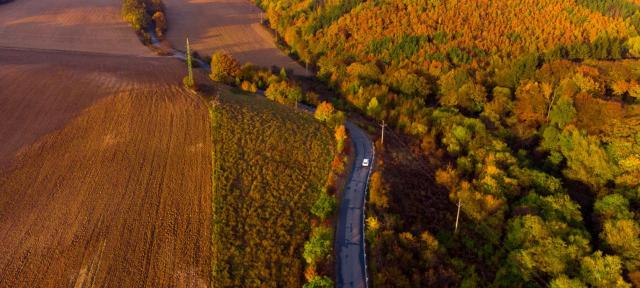 We have recently replaced a number of chargers with completely new charging units from an alternative hardware provider and we're pleased to say that these charger has been running successfully since installed. So as a thank you to our driver community, we have launched an exclusive discount at selected chargers for registered drivers, meaning for a limited period GeniePoint drivers are able to charge for as little as 69p per kWh during peak hours and 54p per kWh during off-peak hours at the below charge points:
GP17036 - Morrisons Queensbury

GP11202 - Morrisons Northampton Victoria Promenade

GP17028 - Morrisons Stratford Upon Avon

GP17075 - Morrisons Wincanton

GP17034 - Morrisons Binley

GP17022 - Morrison Newcastle UT Cowgate

GP17020 - Morrisons Burntwood

GP17035 - Morrisons Bridgwater the Broadway
This offer will run from 18th September until 18th October. The times are classified as peak – between 08:00 and 19:59 – and off peak: between 20:00 and 07:59.
Charge and save: You could save on average a total of £45, if you charge twice a week during the offer period - see breakdown below.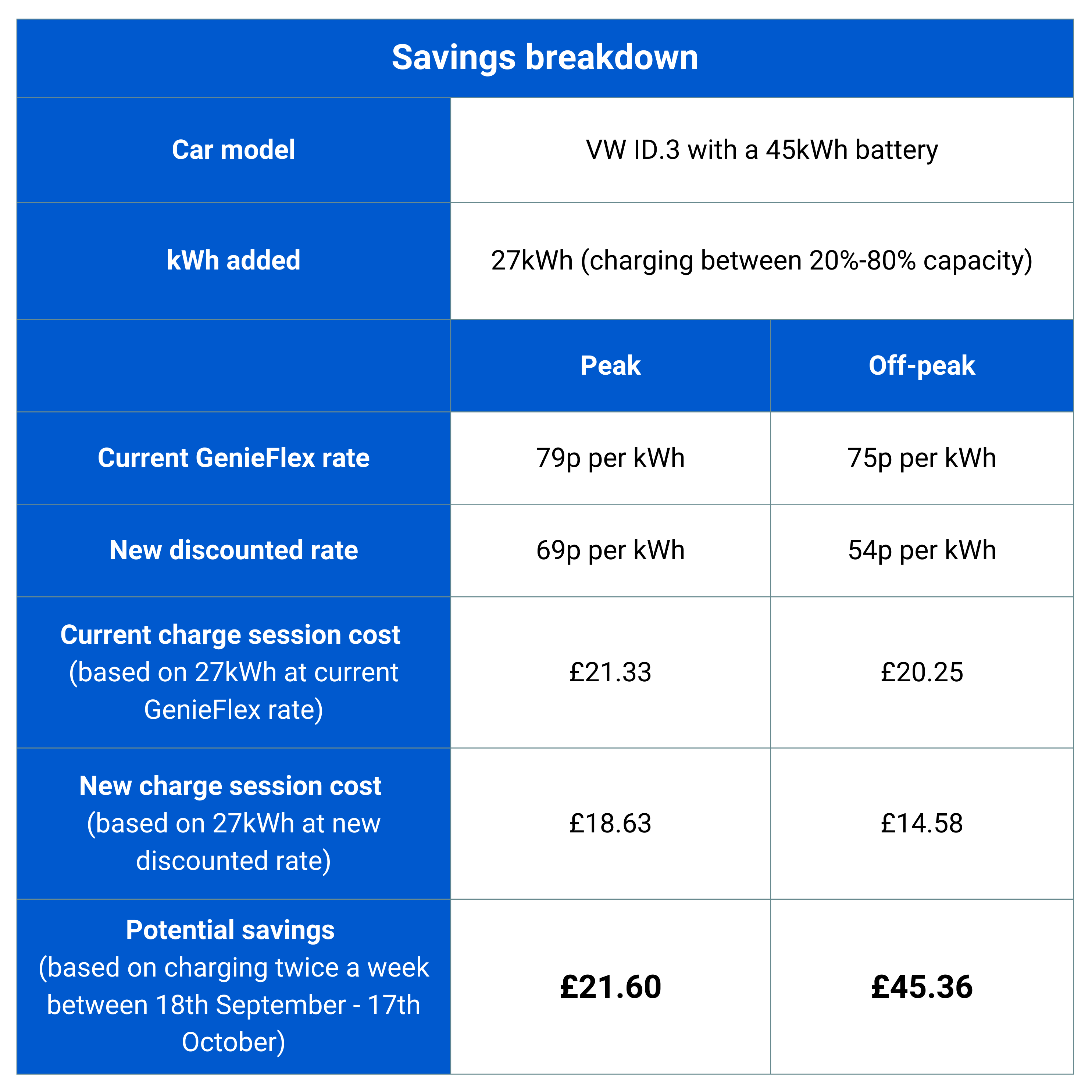 This is a limited time offer available from 8:00am on the 18th September until 8:00am on the 18th October.
To access this offer, login to your GeniePoint account and charge using the GeniePoint app, or via geniepoint.co.uk.
If you have any questions about this offer, or anything else, we're here to help 24/7 via email or phone:
E: geniesupport@equans.com
T: 020 3598 4087