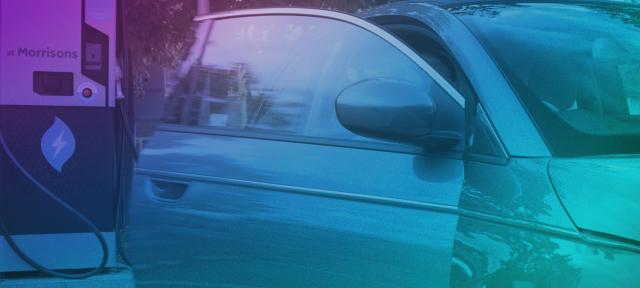 An update from Dee Humphries, Managing Director, GeniePoint
We're aware that there are a number of chargers on the GeniePoint network that aren't working as they should be right now. It's not good for us, and it's not good for our drivers. We want to reassure you that it's our biggest frustration too and we're making it our priority to fix it.
GeniePoint has been affected by the unprecedented global supply shortages, which have caused significant delays in sourcing new charger hardware and replacement parts. As most of our manufacturers are based elsewhere within Europe, we've also experienced longer lead times with receiving parts into the UK.
Whilst the majority of chargers on our network are working as we'd expect, the parts shortages have caused longer than anticipated repair times in some areas. For customers affected by this delay, we apologise for this and want to assure you that we are working with our suppliers to improve this time scale quickly.
The average time to fix a charger fault is usually under two weeks, but we appreciate that chargers in some locations have been waiting much longer for replacement parts. Through working with our suppliers, we are now starting to receive deliveries much faster, which is enabling us to be more responsive. With our team of qualified engineers, we're working hard to ensure that once the parts are received, the chargers are attended to imminently.
Where areas are disproportionately affected, we are replacing entire charger units with a new model, and we will continue to do this where we have stock available.
GeniePoint network charger availability currently stands at 90%, but we're working to ensure this improves to 98%, to make sure you can get the charge you need, when you need it.
Based on your feedback, we've also been working closely with our charge point supplier to make significant updates to the charger firmware, which will help improve the performance of our chargers.
Here's what this update means for you:
Simultaneous AC and DC charging - Drivers can now charge using DC and AC connectors at the same time, without a reduced rate of charge

More efficient – Our chargers can now dispense 10% more power, giving you the juice you need, faster

Improved charging experience – The connector to vehicle handshake has been extended, giving you longer to start a charge and reducing the chance of a session time out

Compatibility with new vehicles – These chargers are now compatible with the newest EV models
This has been rolled out across half of our network so far. Over the next six months, this update will be rolled out to all chargers. This is part of a series of improvements we're making to our network this year.
Our biggest focus right now is on improving the situation and improving the performance of our network. We are doing everything we can to ensure our chargers are working as they should be.
Thank you for your understanding.
Yours faithfully,
Dee Humphries,
Managing Director
GeniePoint