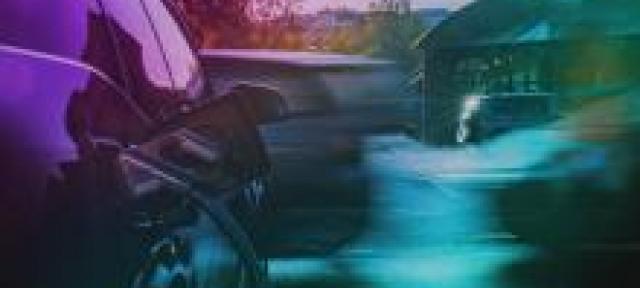 UK ITT HUB Event Prize Draw Terms and Conditions dated 10 May 2023
The prize draw is being run by: Equans EV Solutions Limited of First Floor, Neon Q10 Quorum Business Park, Benton Lane, Newcastle Upon Tyne, England, NE12 8BU (company number 07214557) ("Equans", "we", "us" or "our").
2. The prize draw
2.1 The title of the prize draw is "Win £50.00 or £100.00 credit on your GeniePoint account".
2.2 Throughout ITT HUB being held on 10 and 11 May 2023 we will be having three prize draws giving attendees the chance to win one of two £50 credits or one £100 credit on their GeniePoint account.
3.1 The prize draw will run from 8:30 on 10 May 2023 (the "Opening Date").
3.2 All prize draw entries must be received by Equans by no later than 17:30 on 11 May 2023 (the "Closing Date"). All prize draw entries received before the Opening Date or after the Closing Date are automatically disqualified.
3.3 To enter the prize draw you will need to submit a completed entry form or your business card at the GeniePoint stand at ITT HUB by the Closing Date.  Entry forms can be found at the GeniePoint stand at ITT HUB.
3.4 The prize draw is free to enter.
3.5 We will not accept responsibility:
(a) for prize draw entries that are lost, mislaid, damaged, or illegible regardless of cause; or
(b) if contact details provided are incomplete or inaccurate.
3.6 By submitting a prize draw entry, you are agreeing to be bound by these terms and conditions.
4.1 The prize draw is only open to all residents in the UK aged 18 years or over, except:
(a) employees of Equans or its holding or subsidiary companies;
(b) employees of agents or suppliers of Equans or its holding or subsidiary companies, who are professionally connected with the prize draw or its administration; or
(c) members of the immediate families or households of (a) and (b) above.
4.2 In entering the prize draw, you confirm that you are eligible to do so and eligible to claim any prize you may win. We may require you to provide proof that you are eligible to enter the prize draw.
4.3 Equans will not accept prize draw entries that are:
(a) automatically generated by computer;
(b) completed by third parties or in bulk;
(c) illegible, have been altered, reconstructed, forged or tampered with;
(d) photocopies and not originals; or
4.4 There is a limit of one entry to the prize draw per person. Entries on behalf of another person will not be accepted and joint submissions are not allowed.
4.5 Equans reserves all rights to disqualify you if your conduct is contrary to the spirit or intention of the prize draw.
4.6 Prize draw entries cannot be returned.
(a) a £50.00 GeniePoint credit and 2 are available to be won; and
(b) a £100.00 GeniePoint credit and 1 is available to be won.
The GeniePoint credit awarded as the prize can be used to charge your electric vehicle at any of the publicly available GeniePoint charging points located throughout the UK.  Should the cost of charging your car exceed the credit available on your account, you will be required to pay the difference.
5.2 There is no cash alternative for the prize.
5.3 The prize is not negotiable, exchangeable or transferable.
5.4 In order to claim the prize you must provide us with your GeniePoint account details within 30 days of receiving a telephone call or an email from us notifying you that you have won the prize. If you do not already have a GeniePoint account, you must additionally register for a new GeniePoint account in order to claim the prize within such 30-day period.  You may register for a GeniePoint account on GeniePoint EV Charging or using the GeniePoint app here  GeniePoint on the App Store (apple.com) or here GeniePoint - Apps on Google Play
6.1 The winners will be drawn at random.
6.2 The decision of Equans is final and no correspondence or discussion will be entered into.
6.3 We will contact the winner personally as soon as practicable after the Announcement Date, using the telephone number or email address provided with the prize draw entry.
6.4 Equans will either publish or make available information that indicates that a valid award took place. To comply with this obligation Equans will send the surname and county of prize winners to anyone who emails geniesupport@equans.com within one month after the Closing Date of the prize draw. [PK(U1] [HA(U2] 
6.5 If you object to any or all of your surname and county being published or made available, please contact Equans at geniesupport@equans.com. In such circumstances, Equans must still provide the information and winning entry to the Advertising Standards Authority on request.
7.1 If you are the winner of the prize, you will have 30 days from the Announcement Date to claim the prize by following the instructions of how to claim in condition 5.4 (including registering for a GeniePoint account on GeniePoint EV Charging or using the GeniePoint app [HA(U3] if you don't already have a GeniePoint account). If you do not claim the prize by this date, your claim will become invalid.
7.2 The prize may not be claimed by a third party on your behalf.
7.3 Equans will make reasonable efforts to contact the winner. If the winner cannot be contacted or is not available, or has not claimed their prize within 30 days of the Announcement Date, we reserve the right to choose and notify a new winner from the correct entries that were received before the Closing Date.
7.4 Equans does not accept any responsibility if you are not able to claim the prize or to take the full benefit of it for any reason whatsoever.
7.5 Please allow up to 14 days from the date you've claimed your prize for the prize to be credited to your GeniePoint account.
8.1 So far as is permitted by law, Equans, its agents or distributors will not in any circumstances be responsible or liable to compensate the winner or accept any liability for any loss, damage, disappointment, personal injury or death occurring as a result of either participating in the prize draw or taking up the prize except where it is caused by the negligence of Equans, its agents or distributors or that of their employees.
9. Ownership of prize draw entries
9.1 All prize draw entries and any accompanying material submitted to us will become our property on receipt and will not be returned.
10.1 In order to administer all aspects of the prize draw it will be necessary for Equans EV Solutions Limited to process the personal data of prize draw entrants The categories of personal data to be processed will include;
(a) entrant's name;
(b) entrant's contact details (telephone number(s) and e-mail address);
(c) any other information provided by entrant at the point of entering the prize draw as set out in condition 3 above.
10.2 By entering this prize draw entrants will be deemed to have consented to the processing of their personal data. Entrants may withdraw this consent at any time by contacting geniesupport@equans.com.
10.3 Subject to 10.4 below, entrant's personal data will only be processed for the purposes of administering the prize draw and will only be retained for as long as is necessary to administer all aspects of the prize draw.
10.4 Entrant's personal data may be retained after the prize draw has concluded where;
(a) entrant has consented to receive marketing information from us,
(b) entrant has created a GeniePoint account with us in order to purchase our goods or services; or
(c) it is otherwise necessary for us to retain entrant's personal data for the purposes of the legitimate interests pursued by us.
10.5 Entrant's personal data will not be shared with any other parties, other than where Equans is under a legal obligation to share this data.
10.6 Entrants' personal data will be processed within the UK.
10.7 If you would like further information regarding the manner in which Equans will process your personal data, please contact the Data Protection Officer at privacy.uk@equans.com. In the event that you are unhappy with the manner in which your personal data has been processed, you may lodge a complaint with the Information Commissioner's Office (ico.org.uk).
10.8 In the event that entrants wish to exercise any of their rights under data protection legislation, entrants should contact the Data Protection Officer at privacy.uk@equans.com.
11.1 If there is any reason to believe that there has been a breach of these terms and conditions, we may, at our sole discretion, reserve the right to exclude you from participating in the prize draw.
11.2 We reserve the right to hold void, suspend, cancel, or amend the prize draw where it becomes necessary to do so.
11.3 These terms and conditions are governed by English law. If any entrants to this promotion wish to take court proceedings, then they must do this within the courts in the United Kingdom.