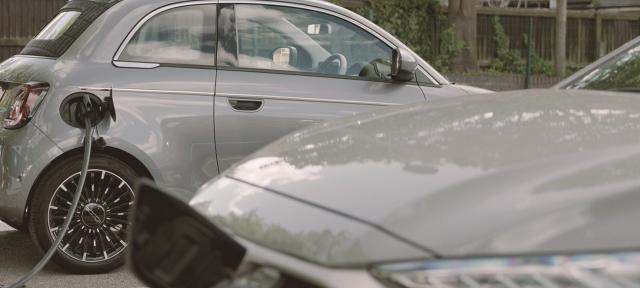 A message from Dee Humphries, Managing Director, GeniePoint
In light of the recent Zapmap survey results, I wanted to take this opportunity to share the actions we have taken so far to improve the performance of the GeniePoint network, as well our plans for the future.
We fully acknowledge that the GeniePoint network has not been serving drivers as well as it should be for some time, and we apologise that this may have impacted the charging experience of our customers.
Ensuring our customers can get a charge whenever and wherever they need it is our number one priority. That's why we've made some significant improvements to our network and will continue to do so throughout next year.
Improving network reliability
This year we made a major investment in new hardware to enable us to replace any charge points that have proven to be most problematic. This includes both chargers that have had repeated failures and those which continue to be out of action due to prolonged delivery timescales for parts.
To date, we've successfully replaced over 170 GeniePoint chargers. We regularly keep our drivers up to date with the latest swap outs via social media, with the full list available on our website here.
We will continue to replace charge points where necessary, to ensure our network is operating as it should be.
In addition to the swap outs, earlier this year we also increased the volume of critical spares that we hold in stock. This investment in our stock levels enables our engineers to be more reactive and will help to minimise charger downtime.
Our greatest focus right now is on improving the performance of our network and ensuring our chargers are operational. We are doing everything we can to ensure our chargers are working as they should be. The investment in new hardware and material increase in our stock holding of replacement parts reflects the major commitment we are undertaking to deliver the network our drivers deserve.
Growing our network
Alongside reliability improvements, we have continued to grow and expand our network so our drivers can get a charge wherever they need it, including the installation of several multi-charger sites. In 2024, we have significant plans to grow our network further to ensure we meet the growing charging needs of EV drivers.
Other improvements
We continue to roll out contactless payment functionality across our network. All new charge points that we have installed this year include the ability to pay with contactless and we will be retrofitting a number of our existing units to accept contactless payments. This programme will ensure all chargers have contactless functionality. 
With the introduction of contactless payments, plus partnerships with several charging partners, including Zapmap, Bonnet and Octopus, we're providing EV drivers with multiple ways to locate a charger and start a charge on the GeniePoint network. You can view the full list of our charging partners here.
We always want to provide the best possible value for money for our drivers, which is why we have introduced a number of offers on the GeniePoint network this year. We're excited to share that we have more offers coming soon over the festive period, to enable you to make significant savings when you charge with GeniePoint. As ever, we continue to monitor the energy market and work with our energy suppliers to provide the best possible charging tariffs.
Introducing some of these improvements has taken longer than we'd like, and we fully appreciate we still have a way to go. However, with concrete plans in place for the future, our greatest focus will continue to be on doing everything we can to improve the GeniePoint network experience, so that our drivers can get a charge whenever and wherever they need it.
We deeply value your trust and are committed to providing you the best possible charging experience. I'd like to thank all of our customers for your patience and understanding as we work to improve our services.
Yours faithfully,
Dee Humphries,
Managing Director
GeniePoint